Beach Front is a classic vintage style print honoring the view you will get from sitting on a beautiful pacific beach or by sitting out from the shore on your board looking in at that same tranquil pacific shoreline. Any waterman would feel comfortable sporting this Beach Front Mini-Band graphic.
This is a Tall Fit tee from Heavyweight Collections which will have a unique fit. Be sure to follow the guide in finding your fit. Click on the Shirt Fit button found on this page and make sure to measure before you buy. Although the tees are 100% cotton, they will not shrink due to the manufacturing process.
Premium Cotton vintage style T-Shirts for Men made in the USA!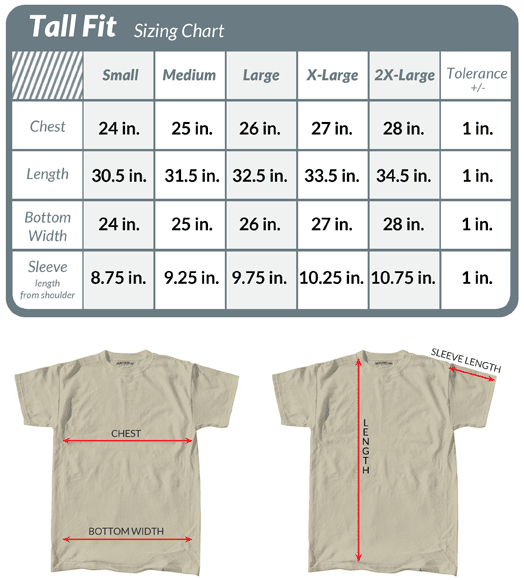 Short Sleeve
T shirt is very well built. Great look and very durable.

I do a lot of online shopping and its always such a disappointment to get a shirt delivered only to find out its damn near see thru, the cotton is so thin. In my experience, those rags cost the same, if not more than these nice heavyweight T's. I've always been a big fan of the Carhardtt pocket T for work and these heavyweight shirts are even better.