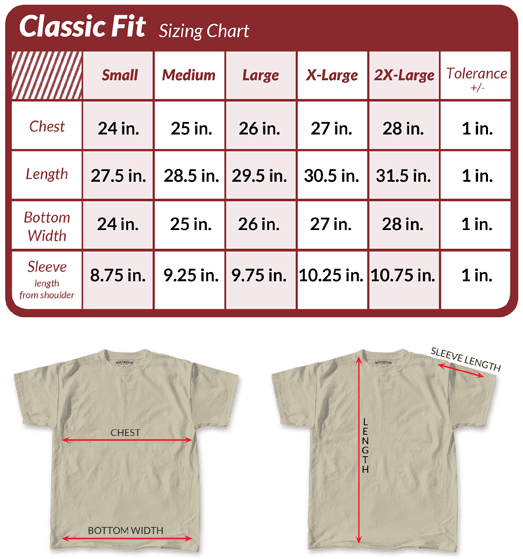 Have approximately a dozen long sleeve & a dozen short sleeve, classic fit from Heavyweight Collections. They are the longest lasting, most color-fast, "Best ever Heavy T's ! Cautionary note, order 1 size smaller if purchasing the "classic fit".

Always QUALITY! Always the perfect fit!!!

I'm writing this for my husband who will be 70 on his next birthday! Unless we're out for something special, your t-shirts is ALLLLL he has worn for years!!!!! The quality, workmanship, last-ability and fit cannot be beat!!!! This t-shirt is just as flawless as the 30 others he has!! We don't give big gifts like we used to in the earlier years...but this shirt was my Father's Day gift to him this year. He was as thrilled as can be, and has worn it several times already!!! Keep up the Made In America work that you do, producing the finest men's t-shirts we've ever found!!!!!