World Famous Honu Hanks Bait and Tackle - Available on our world famous heavyweight T-shirts. Flanked with a large Honu sea turtle at center back and a small print in the pocket area of the front, Honu Hanks is sure to become a favorite.
Our premium cotton t-shirts are made from a thick 100% natural cotton. We produce the custom tees in the USA using strict guidelines for each of our three fit styles. Each t-shirt is garment dyed to reduce shrinkage and the chance of fading. You can feel the difference in the high quality from the very first touch.
Although still generously sized with your comfort in mind, the PRO fit tee is cut a little more narrow in the body and the sleeves than the classic fit. It is still larger than you are used to buying and has a more boxy fit. Since we now have three fit styles to choose from, it is important that you check out the fit guide on this page to help you select the correct size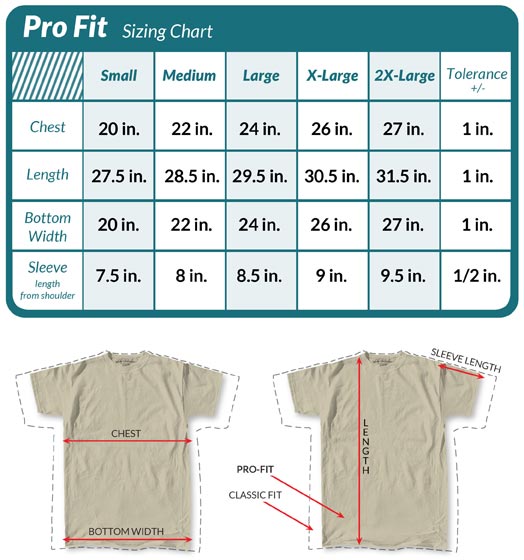 Short Sleeve
Male
Adult
overall satisfaction: excellent

You guys do everything right; 1 nice fabric, 2 excellent fitting neckline, 3 large artwork on the back, 4 small pocket crest artwork on the front, 5 sleeve length and overall length are very good.