Meet our newest graphic print tee - the IWA BIRD. Although iwa (great frigatebird) captures most of its own prey, this behavior inspired both its Hawaiian and English names: iwa means thief and frigate refers to the fast ships used by pirates.
The Classic fit tee is made from 100% cotton, grown in the USA. The cut is much larger than the standard tees you will find in the stores. Be sure to check the size charts found here so you get the right fit the first try.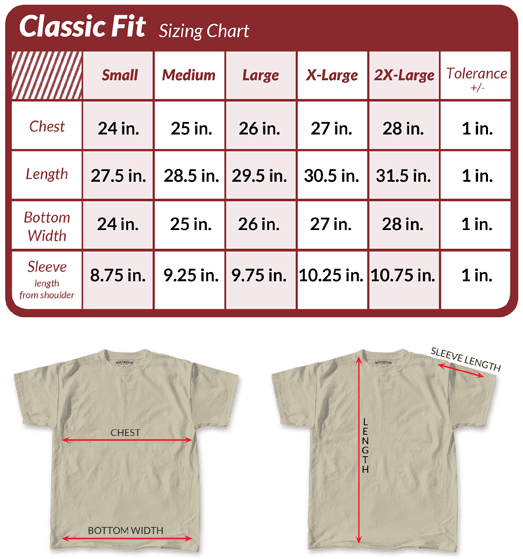 Short Sleeve
Male
Adult
Love heavyweights collar and lots of choices

All these shirts are exactly the way i remember the tee shirts of my youth. Before all tee's got sloppy necks and so thin. Be sure to check the size chart, they are larger than others. Absolutely the best IMHO!

Very Happy! Will place another order shortly.

Strong durable material. Reall like the Crew Necks, and continued GOOD SERVICE.

Very dissatisfied with the quality of the printing/screening, whatever it's called

Love your shirts, but have been disappointed with the quality of the design application as of late.