This Hawaiian-Tahitian print screams classic Hawaii. Get your long sleeve graphic tee that comes in the basic fall colors making it an extremely popular and quite versatile Hawaiian tee. Wear it out on a crisp fall evening or during an active beach day.
This Premium cotton t-shirt features the Hawaiian Hibiscus on our famous mini-band print. It conveys that laid-back tropical island feeling we are seeking all year long.
All our vintage style Hawaiian t-shirts are crafted using a heavy duty premium cotton that is custom produced right here in the USA. This heavy tee is garment dyed to eliminate shrinkage and then printed with a vintage Hawaiian graphic. The generous sized cut is finished to a full size larger than you are used to seeing in the stores so be sure to check out the sizing chart.
Pair this with our casual walk shorts or even some board-shorts for the beach to complete transition from your year round day time active life to a casual evening of relaxation.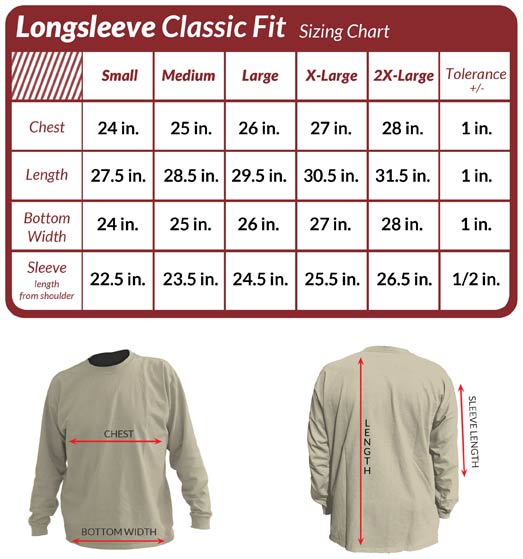 Long Sleeve