Now offered in the Long Sleeve version, you can get your favorite Hawaiian t-shirt for fall, Tapa Luaue! This vintage style favorite has become a favorite in our classic fit collection of men's casual apparel including heavyweight t-shirts. Available in our Classic Fit this original mini-band print rounds out our line-up of heavyweight graphic tees.
All our heavyweight t-shirts are constructed using a high quality cotton that is custom made in the USA. Each shirt is garment dyed to eliminate shrinkage and the generous sized fit is cut to a full size larger than you are used to buying in the store. Save time and money avoiding costly returns or exchanges by checking the size chart on this page. Our shirts are oversized. They will not go down in size after washing.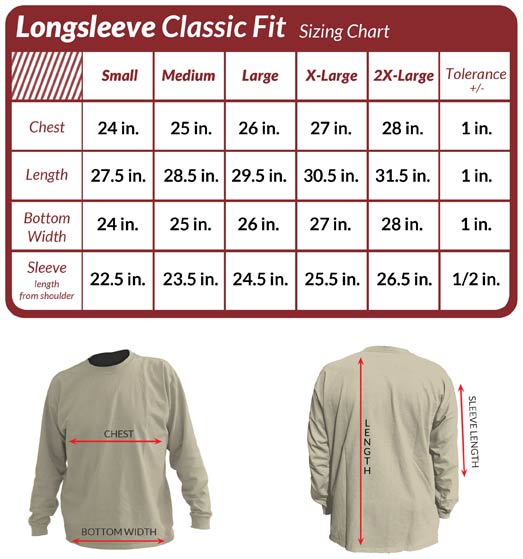 Long Sleeve
Male
Adult
Everything I have purchased from Heavytshirt is always the best

Heavyweight long sleeve t-shirt

I like the fit and the style of these t-shirts.