Maori is a Hawaiian T-Shirt with a traditional Polynesian style print. This tropical graphic reminds us of the original Māori who were hunters, fishers, and gardeners (or farmers). Carving and weaving skills arose from the practical requirements of traditional Māori lifestyle. Fiber for clothing, ropes and other uses was created by weaving native flax and other natural fibers. Our classic tribal graphic has a subtle two toned print on both light and dark color heavy t-shirts.
Our Polynesian style printed tee is constructed of a high quality heavy 100% cotton that is custom made for us right here in the USA. Each men's heavy tee is garment dyed to eliminate shrinkage and minimize fading. The heather t-shirts have a 90%/10% blend in order to achieve the textured color.
The generous sized cut of our classic fit tee is a full size larger than the regular tube cut tees you are used to buying in the store and our Classic Fit has become the style that has made us famous. Be sure to check out the Fit Guide below and compare it to one of your favorite fitting tees. This will help to make sure you get the size that will fit you best.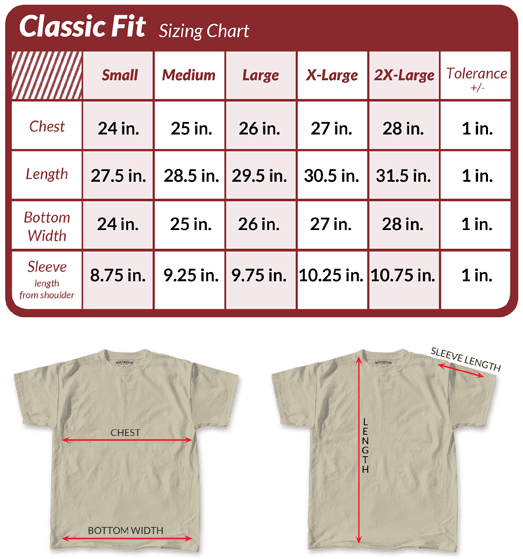 Short Sleeve