Moonlight Grill is now available on your favorite long sleeve t-shirts from Heavyweight Collections. This tried and true vintage Hawaiian print brings charm to the long cold days of winter with the lovely vintage pin-up girl print. The simple Hawaiian graphic print lends to the pacific coast and the Hawaiian tropics. Get Moonlight Grill and start your summer from anywhere, the mood is contagious.
This version is available in our Tall Fit style witch is sized very similarly to our classic fit tees but we have added approximately 3 to the length of the body. . Be sure to check the size chart so you buy the correct fit for your body style. All our tees are created from our unique heavyweight fabric that is custom woven for us locally. All our tees are Made in the USA, garment dyed to reduce shrinking or fading and have a distinct fit which is quite different between the three styles.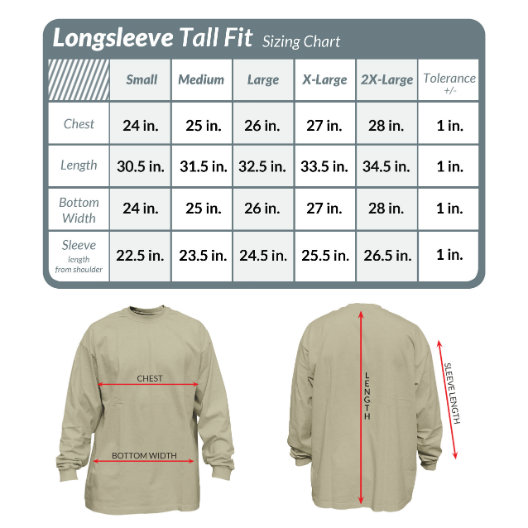 Long Sleeve
Great quality! Super thick T! The tall size is long and sleeve length very good!