This Surf T-shirt is a documentary on the evolution of the surf board; a quick, affordable way to expand your quiver! Throw on this stylin' surf t-shirt featuring a collection of primo retro surf boards. Printed on our time-honored heavyweight t-shirts, this 100% cotton t-shirt makes a perfect addition to your aloha apparel collection.
All our premium t-shirts are constructed of a heavy 100% cotton that is custom produced for us and made in the USA. Each shirt is garment dyed to effectively eliminate shrinkage and reduce fading. The generous sized fit is cut to a full size larger than you are used to buying so be sure to check out the Fit Guide to ensure you get the fit you are looking for and the tall fit is approximately 3 inches longer.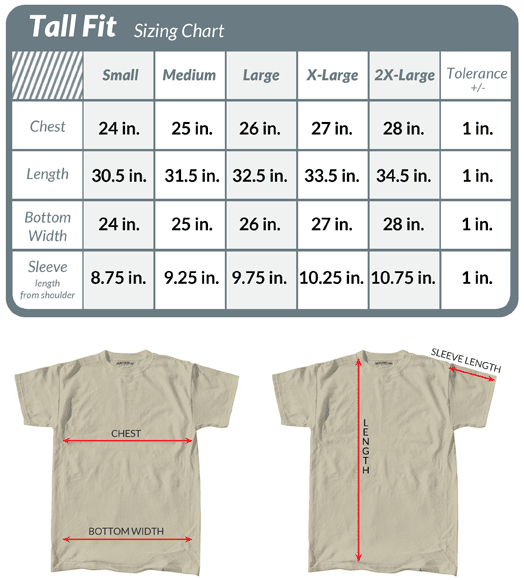 Quality materials, carefully assembled. This shirt will last for years.