New from HeavyTshirt.com - Old Longboard is a larger spot print on the back with the small pocket sized coordinating graphic on the front. Printed on our heavyweight 100% cotton tees, this print is available in all fit styles in both long sleeve and short sleeve versions. The vintage style print is soft and pliable, never "boardy" or cracking. You will turn heads when you wear your newest heavy tee this summer and it is the t-shirt you will still be wearing 5 years from now.
All our shirts are made from a strong, durable 100% cotton that is made right here in the USA. Be sure to check the fit style and size that is right for you. The Classic Fit tees are sized at least a full size larger than the shirts you find in most stores. Please take the time to check out the size charts found on each page under the tab section. You will save time and money with exchanges and returns. You can check out a video here to help you determine the size.
Don't waste money returning and exchanging! We are Different!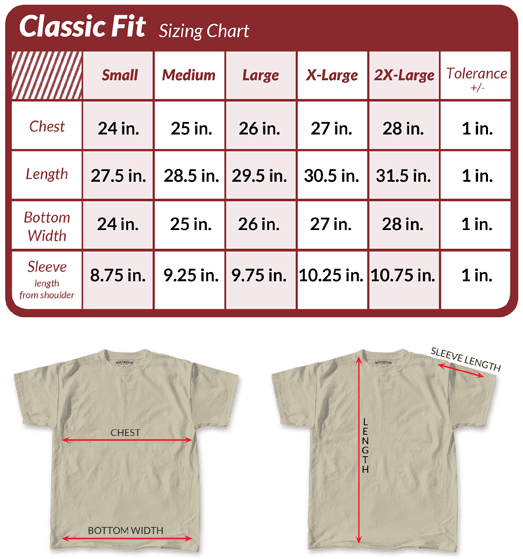 Great unique item of clothing!