Patriot - our American Made T-shirt is now available in the Tall Fit version.
Our USA made t-shirts are crafted from a premium heavy cotton tee that is custom made for you right here in the USA. Patriot is the Independence Day Tee to wear this year and throughout summer.
The generous sized cut of all our Tees make them a full size larger than the regular stock t-shirts you are used to buying in the store and our Tall-Fit is even a bit longer than usual. Be sure to check out the Fit Guide on this page in order to buy the size that is right for you.
Each of our premium t-shirts have been pre-shrunk in the garment dye process and we have added the unique vintage American style print to make it just what you are looking to wear this year for Independence Day and beyond. If you are seeking Summer Clothes for Men made in the USA, you have found the right place.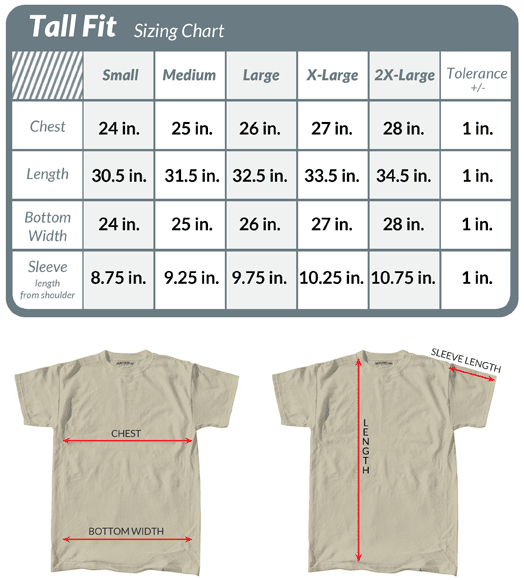 Short Sleeve