Modern Pelicans are found on all continents except Antarctica. They primarily inhabit warm regions and are an endearing creature. The Pelican Band Heavy T-Shirt is a unique mini-band print featuring the magnificent gliding birds.
The P)ro Fit style tee is crafted to fit a little more narrow in the sleeves and in the body. Although the Classic Fit style is the one that has made us famous, we have had demand for a more traditional fitting tee that sits closer to the body and would fit a little better under a button down shirt. Be sure to check out the Fit Guide on this page, however, so as to ensure you get the size that is right for you. Each of our custom t-shirts are pre-shrunk in the dye process and then we add the unique vintage Hawaiian style print to make it just what you are looking for.
Proudly Made in the USA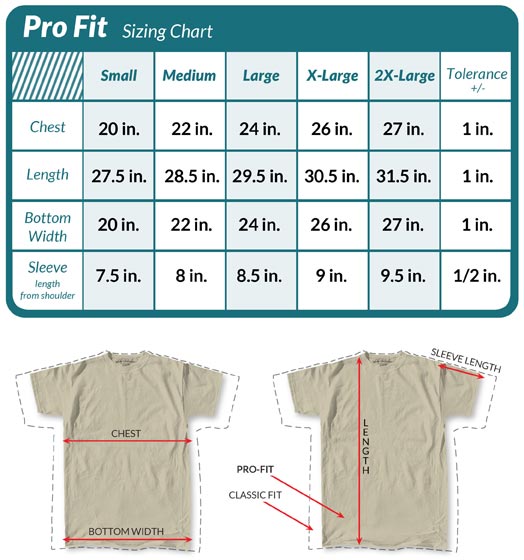 Short Sleeve
Pro fit heavyweight tshirts

Classy logo. Comfortable shirts. Will send in another order soon.