Modern Pelicans are found on all continents except Antarctica. They primarily inhabit warm regions and are an endearing creature. The Pelican Band Heavy T-Shirt is a unique mini-band print featuring the magnificent gliding birds.
The Tall Fit style tee is cut the same as our classic fit tee in the body but we have added an extra 3 to the length for the tall guys. Our custom t-shirts are quite different than the shirts you will find in the stores so be sure to check out the Fit Guide on this page so as to ensure you get the size that is right for you. Each of our custom t-shirts are pre-shrunk in the dye process and then we add the unique vintage Hawaiian style print to make it just what you are looking for.
Proudly Made in the USA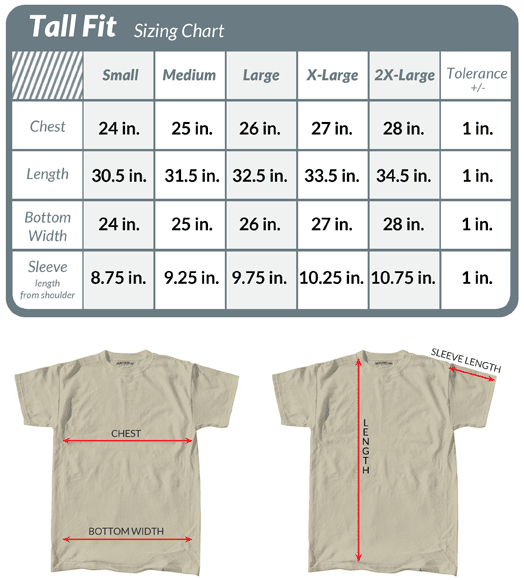 Short Sleeve
Been ordering these shirts for years. Very reminiscent of the heavy cotton long sleeve t's of my growing up in the sixties and seventies on the east coast. I very dislike the feel of poly and cotton poly blends. This is old school beachwear. Heavy ....cotton....nice. Necklines are strong and dont sag.. fit and finish is outstanding. These are the only t's i buy

I just bought 5 of the plain classic fit tall shirts and am grateful they are available in such great quality of material and fit. The snug neck alone is almost impossible to find and the heavy cotton is awesome. I hope this company can stay in business and keep up the fantastic products. The pelican stripe is icing on the cake!