Cozy up to comfort with our new heavy t-shirts for women. You have been asking for it and now meet your new favorite t-shirt. Like our men's tees, these have a boxy silhouette with maximum comfort in mind. Made with our best 100% cotton, the colors are meant to resist fading and the shirts will resist shrinking.
Save time and money and avoid pesky returns and exchanges. Check out the size chart on the next tab to ensure that you get the perfect size.
The relaxed look makes downtime all the sweeter. Get one in every color!
Made in USA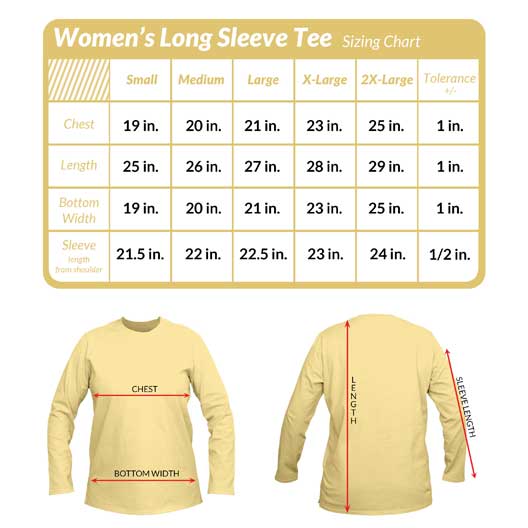 The Perfect Long Sleeve T Shirt

This is a great shirt - exactly what I was looking for and cannot find anywhere in a retail store. I will definitely be ordering more. I would be a little happier if the style was a little more feminine, like drop sleeve, high/low, and split sides. Something you should think about!

Women Long sleeve T shirt

The cut style is very classy, plus the cotton textile is the best! Perhaps it has something to do with open-end spun cotton that makes this fabric have a high moisture absorbent feel! I wear it nearly 24/7!!

Women's size Large runs small

Super nice tee. Nice weight and definitely not skimpy. Wish you had more pastel colors. Will absolutely return to purchase in the future!!