Available in three colors and in all fit styles, this new band print features the best of southern beaches. Graphic print is framed on top and bottom and created from simple line drawings. If you were to doodle your favorite scene and print it on a premium cotton fabric, you would have S.C. Band.
All our tees are made from premium cotton grown and sewn in the USA. If you have never had the chance to buy heavy T-Shirts from us, you will want to check out the size charts. Our sizing is quite different than the average tee you find in the store. The classic fit tee is at least a full size larger than you would expect. The fit is somewhat boxy and will not cling to you like the slim fit flimsy tees you are used to seeing.
Made in USA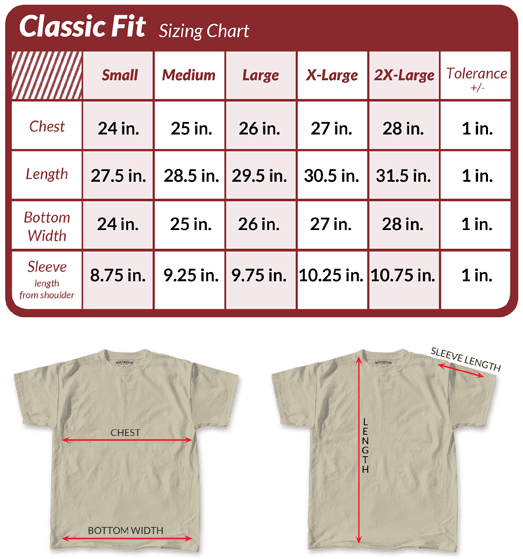 Good fit ,great weight. does not shrink.

San Clemente Band Graphic

I love the design of the San Clemente Band graphic... the design illustrates that Southern California vintage surf look along with the classic large fitting heavy duty t-shirt. Whenever I wear my Heavyweight Collections classic shirts, people ask where I get them -- even my dentist. I'm always glad to refer them to the best classic t-shirts available -- that's right here at Heavyweight Collections.