A Classic revisited - Surf team, brought back from the archives, is another vintage style graphic that talks story. This mini-band print is a visual of a surf team from days long past. The mono-tone print is easy to wear with anything in a mans closet and a great asset to his summer clothes collection. Pick up one of every color and one as a gift for someone special.
As with all our heavy tees, this one is also made from our custom knit heavy t-shirt fabric. All are made here in the USA using the finest personal care. The size and shape of our custom tee is unique so be sure to check the size chart on the next tab to make sure you get the right size for yourself.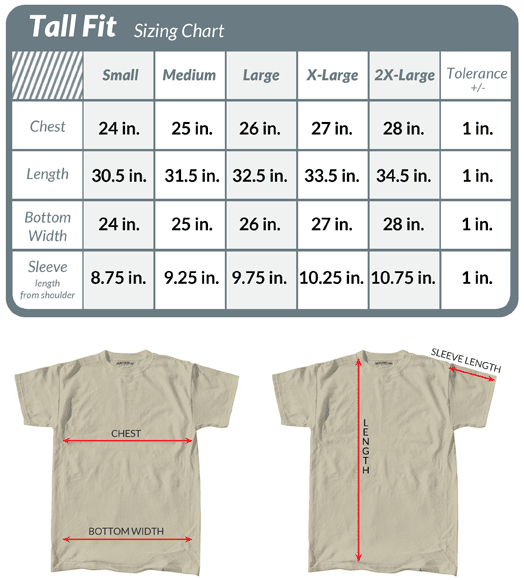 Short Sleeve
Thank you for the size charts and shirt measurements on your website. The shirt is a perfect fit! The same graphic is on the back of the shirt. (I don't think the website has a picture of the shirt back.)

Purchased mainly for neck fit, quality of material, and quality of graphic. A must buy. Please follow their sizing chart.

I'm 6'5", 220#, and wanted to try a "small" size according to their size chart. It was a perfect fit and the short sleeves were a perfect length. The quality is A+++. Please follow their sizing chart for perfect fit!