Posted by HWC on Dec 30th 2012
There is no shortage of articles on restaurants or happy hour specials and while not attempting to pose as a restaurant critic, I thought I would do some research on the local happy hour specials in my town.
San Clemente, CA has enjoyed a reputation for being a sleepy little beach town with a nick-name of the "Spanish Village by the Sea."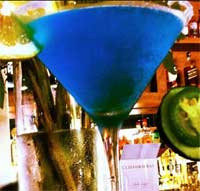 In more recent years, the city has been built-out, expanding into the hills and growing in population. We have re-built and re-modeled some of our older Spanish style buildings like the Casino and residents have high hopes for doing the same to more of them. Consequently the restaurants in our little town have grown in number and offer a great variety of entertainment and cuisine.
Beach Fire - Located on Avenida Del Mar and under new ownership, Beach Fire now accepts reservations. Live entertainment can be found in the lounge area while you dive in to some of the freshest well prepared southern California fare available. Happy hour specials include $4.00 glass of wine, $5.00 well drinks and unique custom appetizers from $4 to $8.
The Fisherman - Occupying prime real estate right on the San Clemente pier, the Fisherman offers one of the best views of the sunset in town. They call it Sunset Hour and it happens from 4pm to 7pm Monday through Friday. The oyster bar special includes prawns, oysters or 1oz of smoked fish for $1.00. Each night of the week you can fill up your plate from the buffet bar with a different specialty. You can see the Sunset Hour menu online and choose among your favorites. Enjoy a specialty drink for $4.25, watch the sunset and get in an early dinner.
OC Tavern - Situated at the south end of San Clemente, OC Tavern offers a lively plethora of entertainment choices. Happy hour goes from 4pm to 7pm.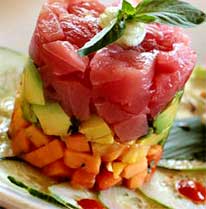 Appetizers run from $2 to $5; beer is $3 - domestic; $4 - imported; mixed drinks $6. Everyday drink specials include $4 Beer of the Month; $5 Drink of the Month, Steeler Gold Shot and $6 OCT Margarita, OCT Shot or OCT Drink. Aside from a great dining experience the OC Tavern also has dancing every weekend, a sports bar with satellite horse racing, live DJ's, and other special nights like slider Tuesdays and pizza night on Wednesdays. Check out OC Tavern online to see all of the fun they have to offer and let us know how your visit turned out.
The Vine - This small restaurant on El Camino Real offers quite a big punch. Offering 1/2 off Select Glass Wine and $5 Draft Microbrews, Happy hour is scheduled Tuesday - Wednesday 5:30 - 6:30pm and Thursday - Friday 4:00-6:30pm. This one is a little more quiet and a little more intimate. The service and the food is spectacular, give it a try the next time you are in town.
There are many more hot places in town to visit and indulge yourself. It is worth the drive down to our sleepy little town. Check out Go Time for a list of the top 10 Happy Hour spots in San Clemente. Let us know when you have had a chance to check any of them out.
[easy_sign_up]
comments powered by

Disqus