This Hawaiian-Tahitian print screams classic Hawaii. Get your favorite graphic tee reproduced in several summer colors making it an extremely popular and quite versatile Hawaiian tee.
This high quality heavyweight t-shirt features the Hawaiian Hibiscus on our famous mini-band print. It conveys that laid-back tropical island feeling we are seeking all year long.
All our vintage style Hawaiian t-shirts are crafted using a heavy duty cotton that is custom produced right here in the USA. This heavy t shirt is garment dyed to eliminate shrinkage and then printed with a premium vintage Hawaiian graphic. The generous sized cut is finished to a full size larger than you are used to seeing in the stores so be sure to check out the sizing chart.
MADE IN USA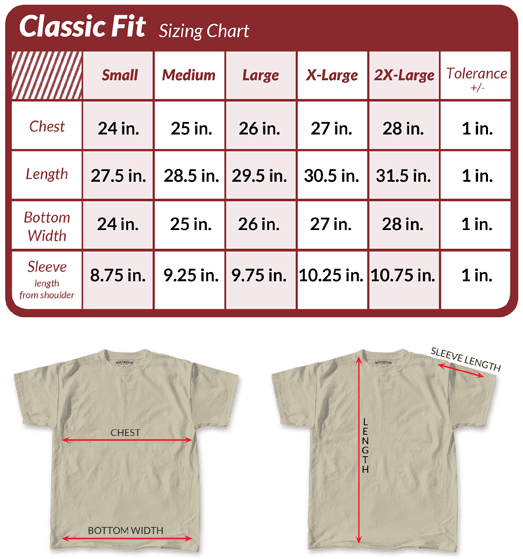 Short Sleeve
I have one of these & I love it, the only issue I have is, I get stains on it. My bride does her best, but she has trouble getting the shirt back the way it was, totally my fault!

Finally after four years you have reprinted a design close to what you had. Thank you. I was hoping for the " blue hibiscus " on a white field as well. This was close to what you used to print. Keep hoping you will use the Vintage Hibiscus blue on white and gray T-shirt as well. Those are winners forever. The California Kid ( 1950-67)

Love these shirts Wish I could order long sleeve blank with pocket?

My go to store for t-shirts

Generous in size with room to move. Neck stays tight and does not sag. Does not shrink. Truly a heavyweight fabric that's comfortable and maintains its' shape.

Great fitting with comfortable heavyweight fabric.

It took me forever to find a shirt that was not paper thin or stuck to you like glue. Thanks!