The vintage palm stripe is truly a throw-back to the 70's. If you are looking for a graphic t-shirt that will last for the long haul, you have come to the right place. Made from a premium cotton tee and printed using the highest standards, this is the t-shirt that will still be in your closet 10 years from now.
All our tees are built to last but the sizing is unique. the Pro fit version of our tees is built to hang a little closer to the body and the sleeves have less fabric in them. Still not sure of your sizing? Check out the size chart on this page and compare your tried and true tees to the chart found on each page here.
Proudly made in the USA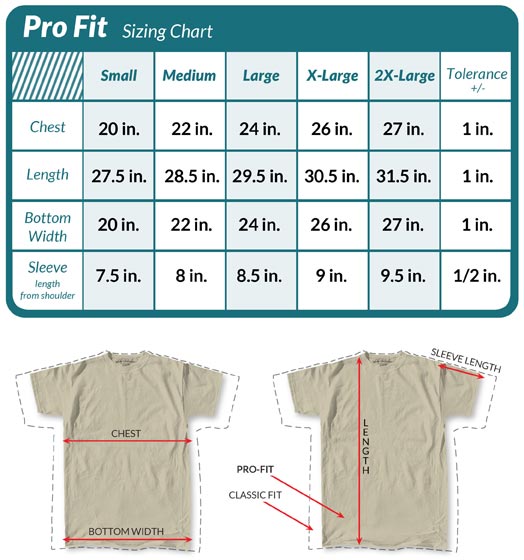 quality product unlike what you see in stores

The t shirt is heavy and the size is as described. I like it very much and look forward to much wear. I wear for tennis, and so it gets pretty sweaty. My only complaint is the neck. I understand they want to reinforce it to keep it from getting loose, but there is elastic in the neck, which I had to stretch by hand to keep from strangling me when I first put it on. The shirt is so heavy, I don't think the elastic was necessary. Regardless, it's a great shirt.