The pacific coast is home to the famous Hwy 1 that has been designated an All-American Road and is among the nation's most scenic, On this route you will see mountains plunge into the sea, cruse by castles and enjoy oak-studded hills. There are narrow shoulders, sharp drop-offs and remote forests & canyons.
Our tee is a memorial of the beautiful section of the historic highway. A simple spot print on the front and back and printed on our high quality heavy t-shirts. This is one you will want to collect.
Available in both our classic fit and the Pro-Fit versions, made in America using heavy 100% cotton. The heavyweight t-shirt is garment dyed and will not shrink or twist. This is the pro-fit version so be sure to check the size chart to be sure you get the right size.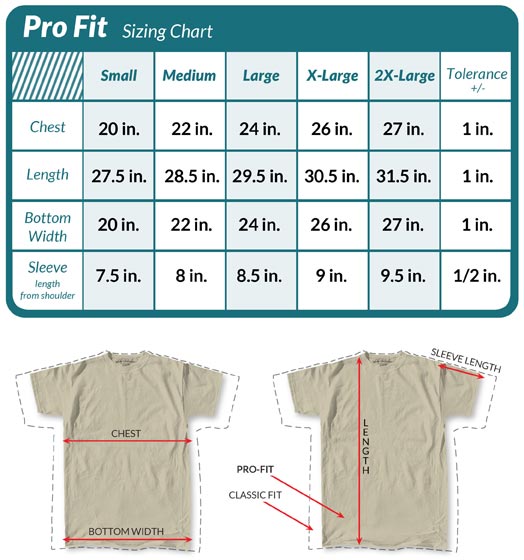 Short Sleeve
Male
Adult
Very pleased with the Scenic Highway 1 Pro-Fit T Shirt. This is my second Scenic Highway 1 T shirt … 1st one in white and this order in avocado. I have a drawer full of Heavyweight T's and love all of them.

My husband likes tee shirts but can be hard on them. Now that we have found heavy shirts I am finished with stretched collars and tired-looking tees. My husband does not want anything else. Thanks.