Posted by HWC on Jun 12th 2013
Choose Summer Clothes for Men that are Made in the USA When outfitting the men in your life for the hotter months, choose summer clothes made in the USA for comfort and for the sake of accountability. Knowing where your clothing is made offers piece of mind, as well as a boost to this country's economy. Whether you are looking for a completely new wardrobe for yourself, or for that special guy, follow a few simple guidelines to fill your closet with an outfit for every fun-in-the-sun occasion.
The most important part of a man's wardrobe for summer is his collection of solid-colored t-shirts. Having a variety of styles and colors is the key to be smartly dressed for any barbecue,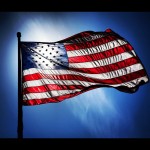 pool party or outdoor sporting event. Just like the gals, choose your colors based on what they look like against the tone of your skin. After you have found a few that brighten up your manly complexion and showcase your summer tan, pick a few men's t-shirts from them that will really stand out. For example, choose a hue that enhances the color of your eyes or coordinates your thick summer hairstyle. Finally, choose a couple whimsical shirts that showcase your personality. Whether a guy wants a humorous quote, a favorite sports logo or other masculine display, our
American Made clothing
line-up has a wide selection of high quality shirts to select from.
The next important step in choosing summer clothes for men that are made in the USA is to pick out the right shorts. Not only do you need to choose a pair that compliments your collection of t-shirts, but you must take into consideration your body type, personal fashion sense and comfort level. As with women's summer shorts, the selection for men range from shorter and a more snug fit to a longer and looser variety. Solid colors, stripes and other patterns are available to fit any taste or style. Try on a few different styles to see how you look and feel in them. Consider the activities that you are going to perform. For example, choose a looser style of boardshorts to wear at the beach and you will be able to dive for the volleyball or grab a pair of nicer walk shorts to impress at a casual nighttime pool party.
If you are the kind of man that likes to dress a little snazzier for gatherings, t-shirts can be made classier with the right choice of slacks or jeans. Pair a simple black t-shirt with a pair of nice-fitting jeans for a night out with the boys, and switch out your tennis shoes for a pair of cowboy boots or dress shoes to take your lady out dancing. A smart-cut vest and jacket fits well over a nicer high quality t-shirt for a daytime cocktail party, and they can be easily removed for when the formal festivities wind down to a more casual atmosphere.
No matter what type of personality you or the man you want to dress has, choosing summer clothes for men that are made in the USA is all about showcasing a person's personality. A guy's sense of style should always shine through, no matter what he is wearing.
comments powered by

Disqus