The clipper plane Trans Pacific t-shirt, is back and available in three colors in our Classic Fit Long Sleeve tees. With all the island's paradise surrounding it, the vintage clipper plane is taking flight. On the front left chest there is a small graphic print. The shirt label is printed inside the neck for comfort and the vintage style graphics are soft and pliable. You will feel the difference right away.
Constructed of a heavyweight 100% cotton and custom made in the USA, each shirt is garment dyed to eliminate shrinkage and reduce fading. The generous sized fit is cut to a full size larger than you are used to buying and with the addition of the long sleeve version, you have more choices than ever. It is highly recommended that you compare the measurements of the different fit styles by checking the sizing charts on the individual pages; or you can see them all in the Shirt Size Guide. Avoid costly returns and exchanges - Our Heavy T is not like any other.
MADE IN THE USA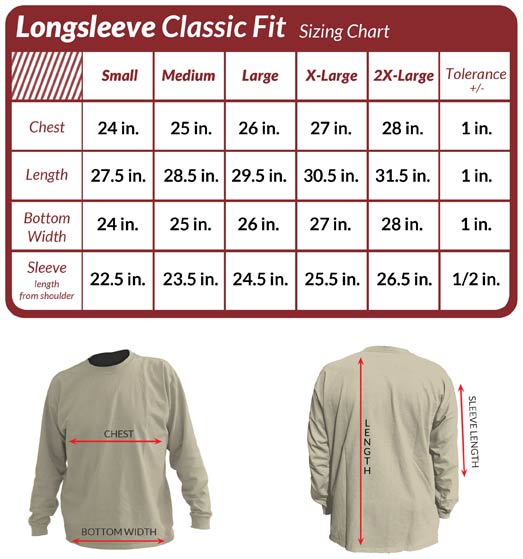 Long Sleeve
Male
Adult
Heavy Weight Ts are the best

Don't typically leave reviews, but folks need to know these are the best T shirts on the market. I've bought over a dozen short sleeve and this is my 4th long sleeve versions of these T shirts over the years they wear fantastic they truly are pre shrunk. I typically wear a XXL but wear an XL in the heavyweight tees. They are oversized. Live in North Florida and wear them 12 months a year. Soft and durable. They will instantly become your favorite T-shirts.

I really gave up on buying T-shirts, either they were too tight or too loose and the neck was always too thin. These T-shirts you can sweat in and the neck line stays in place, it doesn't sag or stretch out and then look like you slept in it or had it on for days.