While shopping around this year I have noticed an increase in "new" vintage style items popping up in retail stores. Could it be that people are seeking out those types of items more these days? Collectors of the vintage would not usually consider buying the "new" to enhance their collections but it seems to be a growing decorating style. The trend that I have noticed includes items like wall decor, tin signs and containers,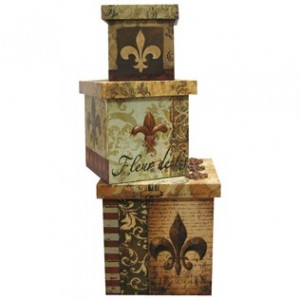 wood chests & trunks and lighting options, just to name a few.
I grew up in a house that was filled with all different styles of antique furniture, wall art and antique lamps. I was sure that I would never include those styles in my place when I broke away from my parent's home. Low and behold, that is exactly what has crept into my decorating style as the years have rolled on by. While I prefer the actual vintage items that you will find like treasure in a pile of junk, the new things I am seeing are truly exciting.
I found some really interesting containers that I could use to enhance my Christmas Cookie giving. They come in all shapes and sizes, are made from wood, tin or cardboard and several colors. I have also picked up several very nice vintage looking ornaments. It is not aways easy to find a truly old ornament but I picked up several of these new ones with vintage look to tuck in my packages for a little added surprise. The plethora of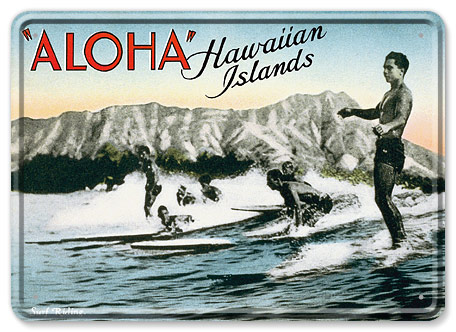 tin signs with unique sayings are such a big hit for this gift giving season. There is everything from muscle car logos, laundry room quips, sports and military memorabilia, things for the kitchen or the garage, all with unique and humorous quotes. This amazing variety of tin signs and containers opens up a world of possibilities for your gift giving pleasure.
Whether the recipient likes vintage style or not, these small additions to your gifts will add a giggle of pleasure when they unwrap their treasure. Express your own style without breaking the bank and see what you come up with this year. We wish you a happy holiday season, whatever you celebrate.
comments powered by

Disqus