The pacific coast is home to the scenic Highway 1 that's well known as an All-American Road and is among the nation's most traveled, On this route you will see mountains plunge into the sea, cruse by castles and enjoy oak-studded hills. There are narrow shoulders, sharp drop-offs and remote forests & canyons.
Our tee is a memorial of this lovely section of the historic highway. A simple spot print on the front and back and printed on our high quality heavy t-shirts. Brought back into inventory due to popular demand, this is one you will want to collect.
It is available in tall fit, classic fit and the Pro-Fit versions, made in America using heavy 100% cotton. The heavyweight t-shirt is garment dyed and will not shrink or twist. This is the tall-fit version so be sure to check the size chart to be sure you get the right size.
MADE IN USA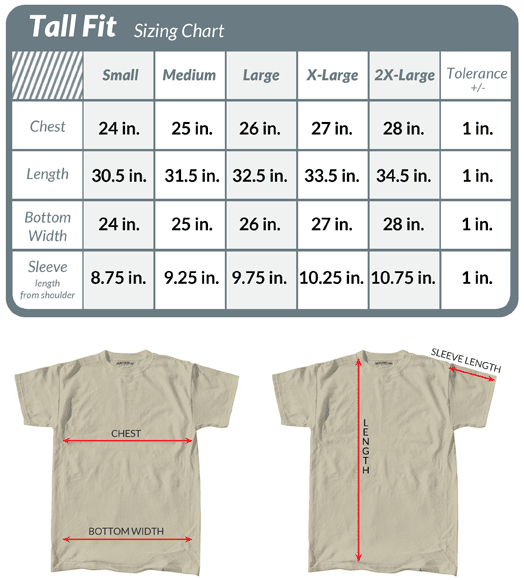 Short Sleeve
Male
Adult
Unbelievable quality, design, and fit. Yes, the sizing is different, but just get out your favorite T, measure, and look at the sizing chart. Very much worth the minimal time for the benefit you get! This "5 star" review also applies to the other 8-10 T designs I've purchased. Very impressive shirts and very worth the price!

Excellent quality, no shrinkage, long lasting and comfortable! I've been wearing some of my shirts on a weekly basis for over 10 years and they still look good.