Maori is a classic vintage band print that has been with us for many years. Back by popular demand, it is a classic Polynesian style band reminiscent of a tribal tattoo that is sure to become a favorite. The band print is printed on both the front and back of the heavyweight tee.
All our t-shirts are made from premium cotton fabric woven for us locally here in the USA. We use 100% cotton for our standard colors and a 90% cotton/10% polyester blend for the heather colors. Take the time to check out the size charts to ensure you get the perfect size. Our shirts are over-sized, will not shrink and made to last.
MADE IN AMERICA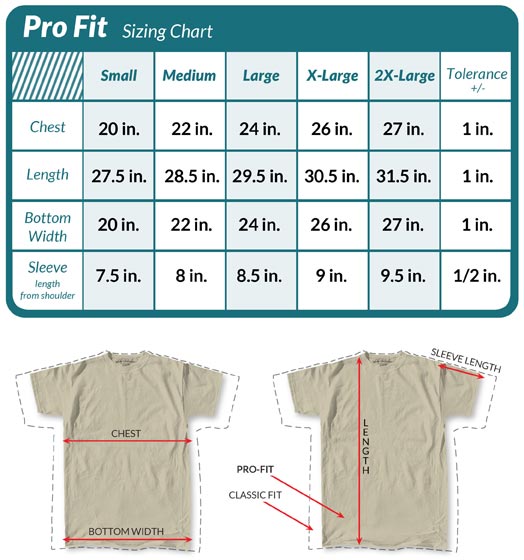 Short Sleeve
Male
Adult
I used the size guide when ordering this shirt and it fit when I got it, but was too small after washing

All these shirts are exactly the way i remember the tee shirts of my youth. Before all tee's got sloppy necks and so thin. Be sure to check the size chart, they are larger than others. Absolutely the best IMHO!