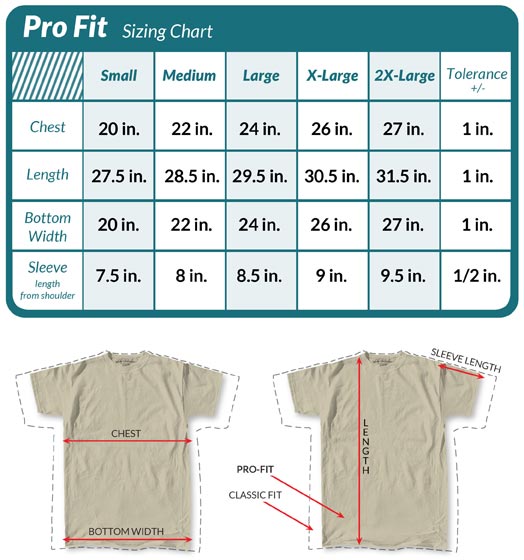 Short Sleeve
Male
Adult
I've purchased a few shirts for my husband and he loves them. The shirts are nicely made and thicker, not like the cheap thin tees you see today.

Awesome quality, great design and great fit.

I haven't found t-shirts anywhere else that even come close to the quality and fit. If you like high quality t-shirt's. This is the place to shop!

Printed pattern is too low on shirt. Needs to be about 2" higher, in the chest area.