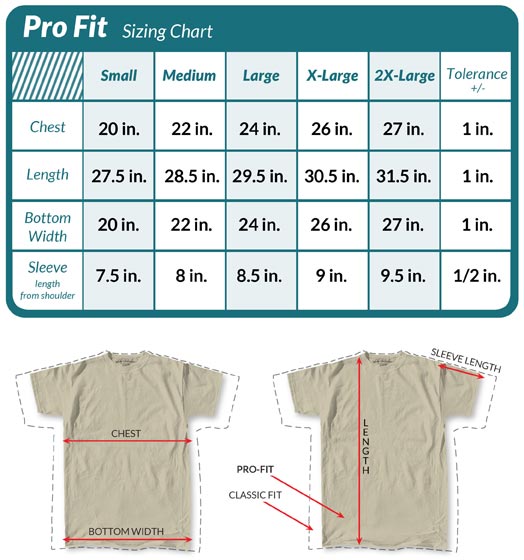 Short Sleeve
Male
Adult
Pro fit heavyweight tshirts

Comfortable with perfect logos...highest quality cotton. Buying more.

My order arrived in only 2 days way over here in Michigan. Just exactly what I wanted... in size and perfect quality. Definitely will order more.

Design Flaw and Size Limitation

In my humble opinion, this shirt would be complete if the front design mirrored the colored one on the rear. By having a non-colored logo on the front, I believe it hurts the overall look of the shirt. Moreover, I would think that the "large" size would be one of the best selling sizes. However, many of your shirts and colors are very limited to the "large" size.