Peak Place Bar & Grill is a surfer t-shirt that has a larger spot print center back and a small coordinating pocket sized print featured on the front left. Peak Place has remained a best-seller among our loyal customers throughout the years so we have decided to offer it in all fit styles.
As with all our custom heavy t-shirts, this surfer tee is constructed of a thick heavy cotton that is custom produced for us right here in the USA. Each shirt is garment dyed to eliminate shrinkage and reduce fading.
The pro-fit tee is cut a little more narrow in the body than our classic fit tee and the sleeves have a little less fullness. Be careful to check out the sizing chart and compare the fit styles so you can get the perfect fitting tee the first time around.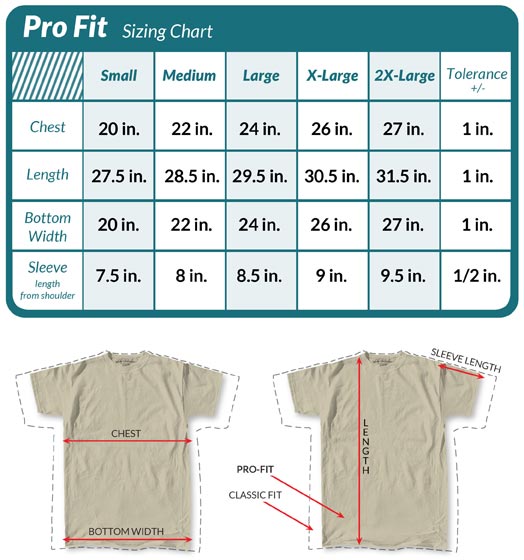 Short Sleeve
Male
Adult
Pro fit heavyweight tshirts

These logos are high quality, and applied to the best cotton t-shirts. Very comfortable.

Exactly what I was looking for

Pro fit M fits a 155lb 5'11 dude nicely. Quality shirt unlike all the awful proportions, designs and texture of other shirts on the market today. Happy to support this company !