Our Hawaiian mono-chromatic mini-band graphic tee is back in our Classic Fit style. This versatile tee is great to wear out to eat for a casual meal or even just out around the neighborhood on the weekend. South Pacific Hawaiian t-shirt has a flare for the seaside but is classic enough to add to your basic collection. The band print is the same on the front and the back of the shirt.
Made in USA from our 100% heavyweight cotton.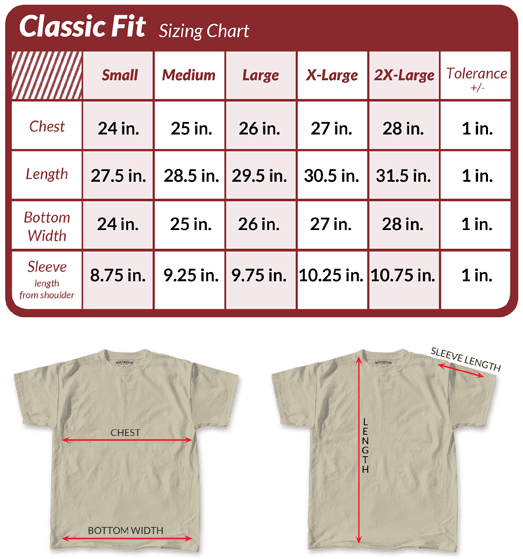 My husband loves your heavy duty Ts. They wash perfect and have a very long life. He is an old time surfer from the 60s and loves surf style Ts. Keep making them!