Men's Graphic Tee
Spider Web is is back! Inspired by the fine art of the american grease monkey, this premium t-shirt has a classic one color design. The vintage rat rod is surrounded by webs but we are reviving it now with our new graphic design. Get yours now and wear it till it becomes a rag. So after it's done making you look great, it can still live on, making your car look great into the future!
All our pure cotton t-shirts are made using custom heavy t-shirt that is made for us right here in the USA. Each shirt is garment dyed to eliminate shrinkage and reduce fading. The Classic fit is cut at least a full size bigger than you are used to seeing in standard store-bought tees so be sure to compare the size chart to make sure you get the right size for you personally.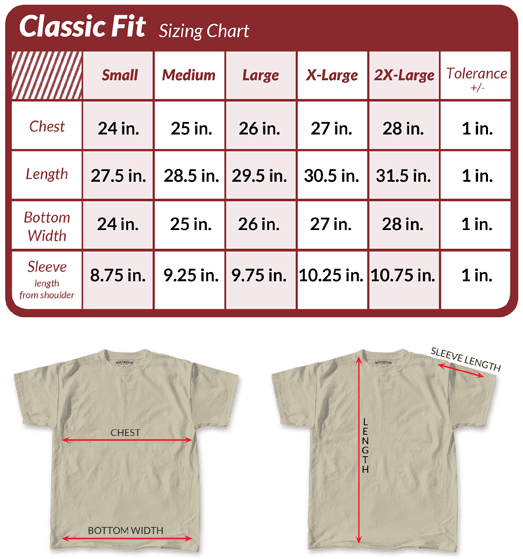 Short Sleeve
I have been buying their T-shirts for 15 years (always stopped by the shop) My recent purchase was online. The process was easy and efficient. Most of all the product is a high quality shirt, lasting for years. I highly recommend not only the t/shirts but the organization itself My only negative comment would be, all sizes are not necessarily available all the time so you might have to edit for restocking. Such a problem ...... the products are that good that they sell out quickly. But the shirts you don't regret it.

You have changed the collar on your shirts. It is slightly wider which seems to cause it to roll more than they before. Not a deal breaker yet but I preferred the narrower band. [From HWC] There has been no change. These tees are custom made by hand, not by machine so there is always a chance of very slight variations.

Excellent quality, no shrinkage, long lasting and comfortable! I've been wearing some of my shirts on a weekly basis for over 10 years and they still look good.