The Sweater Tee is made from the same high quality cotton jersey fabric that we use in all our heavy t-shirts. We have added a ribbed band to the bottom so the fit is like a pull-over sweater. You will enjoy the same high fitting neck line and the same off-the-shoulder sleeve style. No worries about shrinking or fading, just the same great quality tee that you have come to expect from HeavyTshirt.com
Check out the size chart to make sure you get the fit you like. The over-sized fit is just perfect for this style.
Made in USA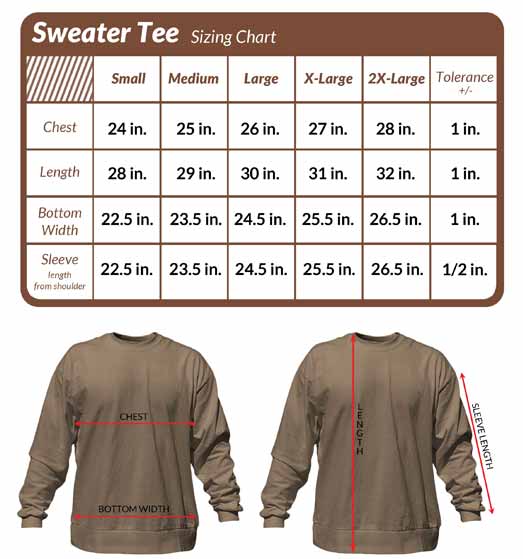 Great Company and Great Products!!! I'm hooked. Every time I go to the website I buy something . I can't help myself!!! lol.