The beloved Honu Hawaiian Sea Turtle is available on our Pro-Fit Long Sleeve T-shirt. The Hawaiian Green Sea Turtle is an endangered species and this new vintage style print is our tribute to the majestic creature. It lives close to shore on all the Hawaiian Islands and is seen and enjoyed by thousands of people in the oceans of the beautiful islands. The reverence for the Honu by the ancient Hawaiians is depicted in the Honu petroglyphs (rock carvings) seen on the Islands.
Our heavy t-shirts are constructed of a premium heavy cotton that is custom made for us right here in the USA. Each men's heavy t-shirt is garment dyed to eliminate shrinkage and minimize fading.
The pro-fit sized cut is still larger than the regular stock t-shirts you are used to buying in the store. Be sure to check out the Fit Guide on this page so as to ensure you get the fit that is right for you. Each of our custom t-shirts are pre-shrunk in the dye process and then we add the unique vintage Hawaiian style print to make it just what you are looking for.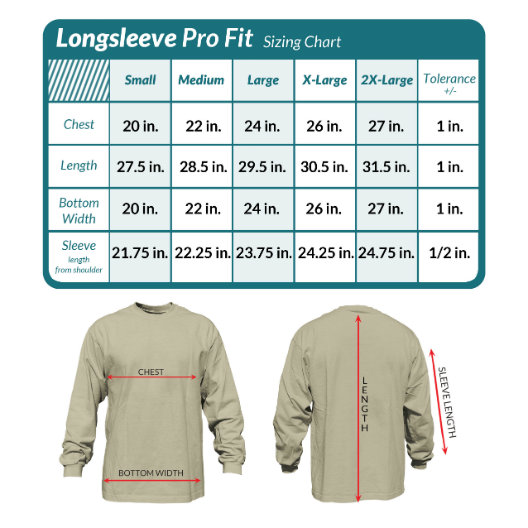 Long Sleeve
Male
Adult
VINTAGE HIBISCUS LONG SLEEVE T-SHIRT - PRO FIT

All of the t-shirts I've ordered from HeavyWeight are fantastic!