The French Terry pullover for women has arrived. It has a crew neck made from our soft matching ribbing and the long sleeves are finished off with the same ribbed cuff. Like the women's tees, there are side vents added for style and comfort. The slightly heavier crew-neck pull-over is currently available in 4 colors just in time for winter 2020.
Each shirt is garment dyed in a high temperature bath which will eliminate shrinkage and discourage fading.
Made in USA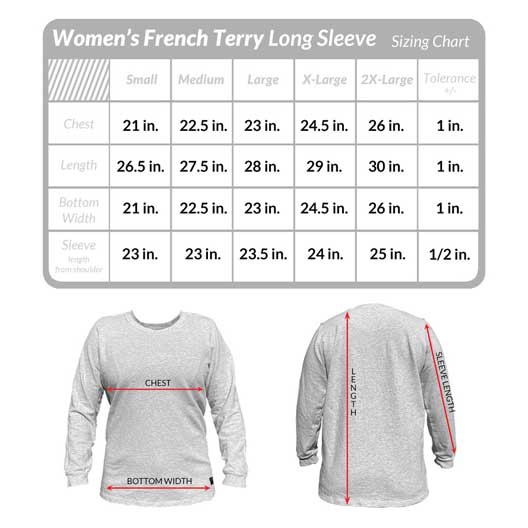 Women long sleeve French Terry sweatshirt

This is thick cotton French Terry is perfect for layering. It's not thick enough to be worn as a sweat shirt, but rather a nice mild/winter supple 100% cotton shirt! I love the cuff and neck strong elastic cotton fabric that allows for stretching without losing cotton's fabric tension. Again, I like to wear it 24/7!!!