Posted by Suzie Jean on behalf of HeavyTShirt.com on Dec 2nd 2016
"Mau ke aloha, no Hawai'i"
(Love always for Hawaii)
So a line of the chorus of the famous "Hawaii Aloha" anthem reads. "Love always for Hawaii" is a sentiment deeply held by Hawaiians. And no wonder – it is a place filled with lush tropical rain forest, gorgeous beaches, and a rich history. There are endless adventures to embark on and relaxation to experience in the USA's arguably most laid-back state. But you don't have to be in Hawaii to celebrate the Aloha spirit. Our Aloha apparel for men captures the spirit of joy and camaraderie that has become synonymous with Hawaiian culture.

Whether you call Hawaii your home, your second home, have visited, or simply dream of visiting, you will love our Aloha shirts. Our shirts are the traditional button-down short sleeved shirts that we all know and love. We offer subtle designs – check out our Vintage Hibiscus Hawaiian T-Shirt – or for bold designs, check out our Go Barefoot Aloha Shirts.

Holiday shopping? Our Aloha shirts make wonderful holiday gifts for any special man in your life. Christmas, Hanukah, and Kwanzaa are all great times of the year to gift someone an Aloha shirt. Hey, you could even rock an Aloha shirt over Thanksgiving dinner. What better time to celebrate the hospitable spirit of the Hawaiian people at the most abundant feast of the year?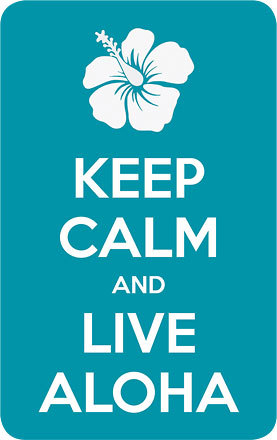 Here are five reasons why our Aloha shirts make the perfect gifts:
1. Look sharp on any guy
2. Remind of the sun and sand amid the snow and ice
3. Are great conversation pieces
4. Are made in the USA
5. Never goes out of style

In fact, the Aloha shirt has long been a fashion beloved by many. Its history stretches back to the 1920s when Gordon Young famously started a "pre-aloha shirt" fashion trend when he attended the University of Hawaii. A large guy, Young apparently wanted a garment that was light and comfortable. His mother's dressmaker used Japanese yukata cloth, which was used to make light robes and featured bold patterns. Young's classmates began adopting his shirt style in the years that followed.

However, Ellery Chun is responsible for popularizing and naming Aloha shirts. He wanted to create men's t-shirts that were of local origin. So, in 1936, he began selling the shirts in his family's dry goods short in Honolulu. Made of yukata cloth and placed under a sign that said 'Aloha Shirts', his shirts began to sell. The rest is history…

Literally, it is history –
Sales boomed as the shirts went into mass production. The Aloha shirts became popular with naval servicemen during World War II, who subsequently brought them back to their home towns. Stars such as Frank Sinatra, Bob Hope, and Elvis Presley were filmed and photographed wearing them. Even presidents sported the colorful apparel. Clearly, Aloha shirts became synonymous with the carefree spirit of Hawaii.

We at Heavyweight Collections take the Aloha shirt seriously. In true vintage style our shirts are high quality, classically designed, and easy to wear.

In addition to the popular Aloha shirts, we offer a fantastic selection of Hawaiian t-shirts. Let's be real, the Aloha shirt is polarizing among style lovers. But if Aloha shirts are not your thing, we offer a number of men's t-shirt designs that celebrate the spirit of Hawaii. Featuring details such as a mini-band Hawaiian print or Hawaii centric graphics, our men's t-shirts are manufactured with the same 100% cotton quality that all of our customers know and expect from us.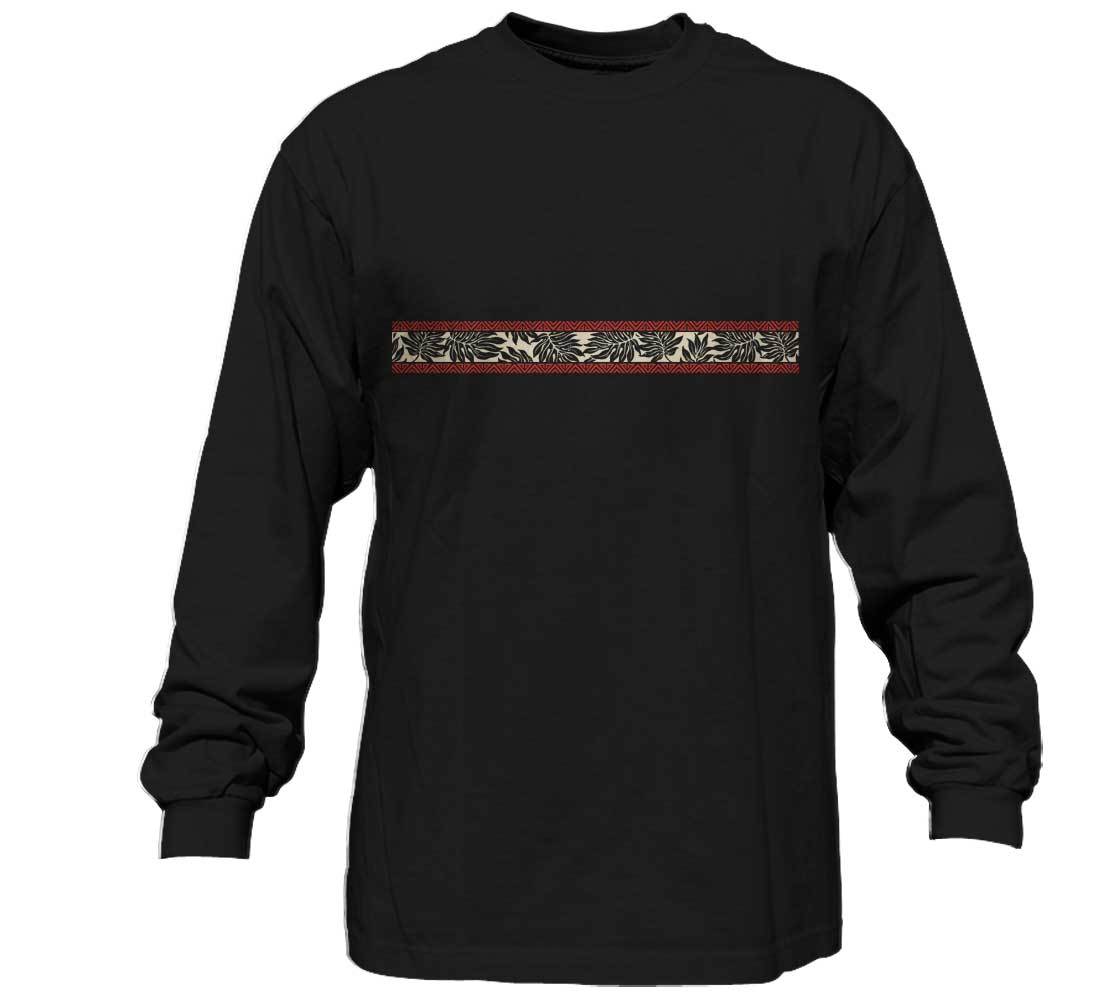 Here are just a few great Hawaiian t-shirts we offer:
- New Tahiti Hawaiian T-shirt: available in three colors, this t-shirt has a Hawaiian Hibiscus mini-band print. Perfect for the guy looking to exude classic Hawaii.
- Trans Pacific Hawaiian T-shirt: this shirt was so popular we brought it back. Featuring a graphic print that shows a clipper plane in flight over the stunning Hawaiian Islands, this t-shirt is perfect for the guy who is all about adventure.
- Tapa Lauae Hawaiian T-shirt: available in four colors, this t-shirt has a mini-band that features a Hawaiian leaf sandwiched by a colorful tapa pattern. Perfect for the guy who loves the wilds of the islands.

The holidays are just around the corner. Between our Aloha shirts, Hawaiian shirts, and our Hawaiian apparel for women, Heavyweight Collections is literally your one stop shop for all of your holiday shopping. Our service is excellent, our shipping is fast, and we take pride in our quality products and the fact that all of our apparel is made here in the USA.

Besides, they may tell you that Santa resides at the North Pole, surrounded by elves and reindeer. But on the islands there have been rumors of a bearded, big-bellied man relaxing on a Hawaiian beach, sipping a Mai Tai, and reading the latest bestseller. Or maybe he is just snoozing away under his aviator shades. Regardless, this seems a much more likely scenario than the North Pole story…
comments powered by

Disqus