Palms Away is now available in our Pro Fit long sleeve tee for men. Just in time for Fall 2020, we use our heavy duty cotton fabric to create the perfect long sleeve tee for mild winters and the serene mini-band print is a calming force in any season.
Made in USA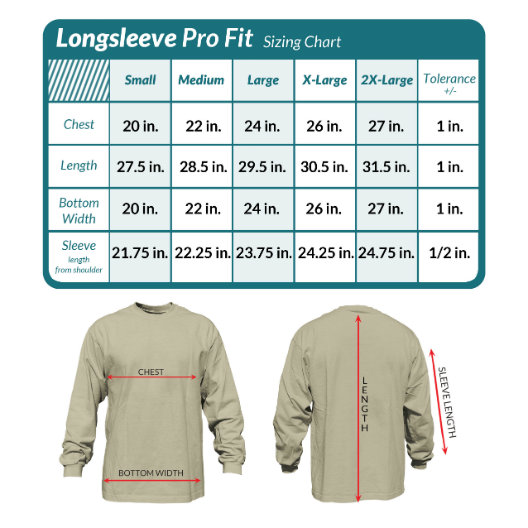 Long Sleeve
Male
Adult
Palms Away Long Sleeve Pro-Fit Tee

Uncommonly heavy weight feel. These are the tees I've been searching for. Fit is perfect and the price is right, too.