Peak Place Bar & Grill, now available in tall fit, is a vintage style surf t-shirt that has a large spot print on the back & a small coordinating pocket sized print featured on the front left. Peak Place has continued to be a best-seller among our loyal customers over the years so we have decided to offer it in all fit styles.
This vintage style surfer tee is created using a thick heavyweight cotton that is supremely and meticulously produced for us right here in the USA. Each shirt is then garment dyed in a hot bath which will virtually eliminate additional shrinkage and help to reduce fading.
The tall-fit tee is cut at least a full size larger than the traditional tub knitted t-shirts you are likely to find in the stores. It also will have approximately 3 added to the length. Be careful to check out the sizing chart and compare the fit styles so you can get the perfect fitting tee the first time around.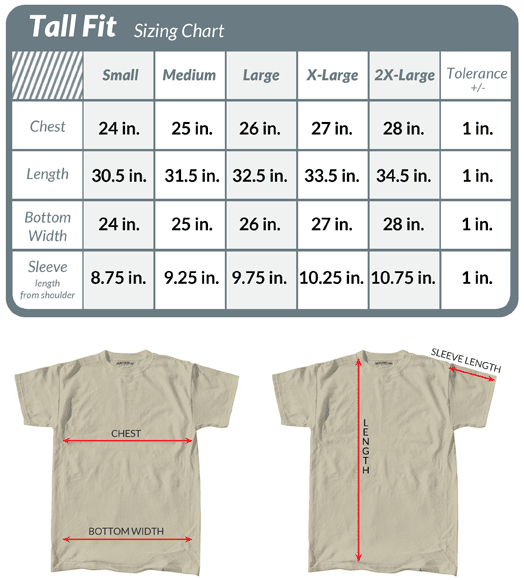 Short Sleeve
Male
Adult