You've been asking for it. . . It is time to meet your new favorite t-shirt. Like our men's tees, these have a boxy silhouette with maximum comfort in mind. Made with our best 100% cotton, the colors are meant to resist fading and the shirts will resist shrinking. Cozy up to comfort with our new heavy t-shirts in the short sleeve version.
It is important that you check out the size chart on the next tab to ensure that you get the size that is perfect for you.
The relaxed look makes downtime all the sweeter. Get one in every color!
Made in USA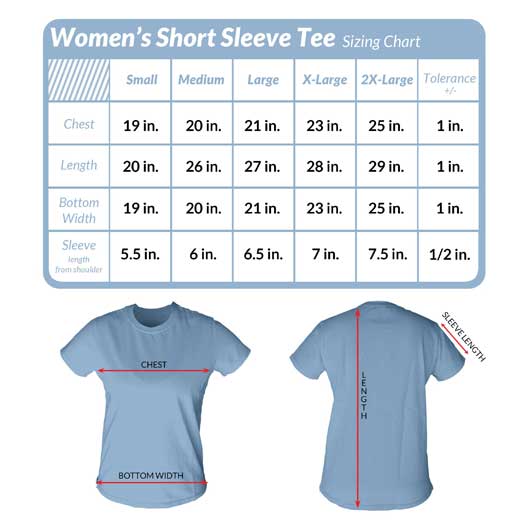 Excellent quality in a women's cut Tee!

I've been wearing the Pro Fit men's shirts for years and love them. I was excited to see that HWC brought out a women's cut - so I ordered both a short and long sleeve for my wife as a surprise. She loves them. They are cut nicely for a feminine shape and have a slit hem so they can be worn tucked in or out.