The Classic fit Henley for Men is part of our Black Label series. Made with our custom heavyweight cotton jersey fabric, this classic is garment dyed to minimize fading and shrinking.
MADE IN THE USA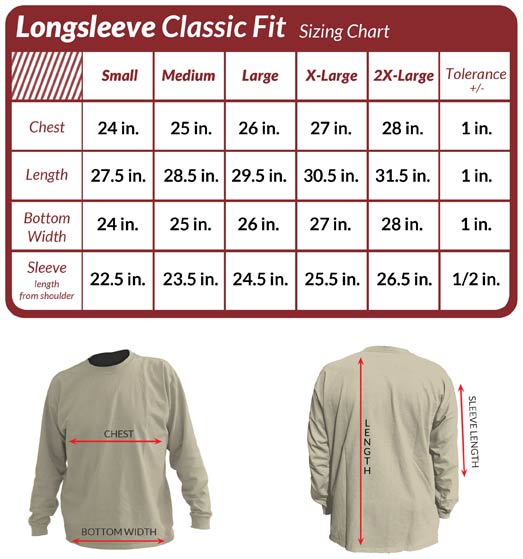 Long Sleeve
Male
Adult
The "Just Right" Classic Fit Henley

I like Henleys in particular but there are innumerable variations on the style. Some are way too heavy and others are nothing short of flimsy. These strike a perfect balance of material weight, overall construction and appearance. I like these so much, I have 3 in 'rotation' and another 3 still bagged for years down the road when the first batch wears out...

Classic fit Henley long sleeve

Great shirt as always. Heavy T Shirts are all I ever buy and wear

classic fit Henley long sleeve

Love these Henleys, great styling with the buttons. Please note the fabric in the button area tends to pucker a little.

love em

The heavy cotton fabric is great for winter.

Great shirts you have to very careful about sizing when purchasing. Very much different than when ordering their other t shirts. I usually order an XL in plain classic heavy weight t shirts, these to fit right are med.

Love you products

Really comfortable

Classic Fit - Henley Heavyweight Long Sleeve Shirt

I don't care about style as compared to utility but why not have both? Well made heavyweight shirt with a little style. I have to admit, when I get style and utility I'm a happy camper. Don't hesitate buy one now and I promise you won't be sorry.