The Classic fit Henley for Men is part of our Black Label series. Made with our custom heavyweight cotton jersey fabric, this classic is garment dyed to minimize fading and shrinking.
MADE IN THE USA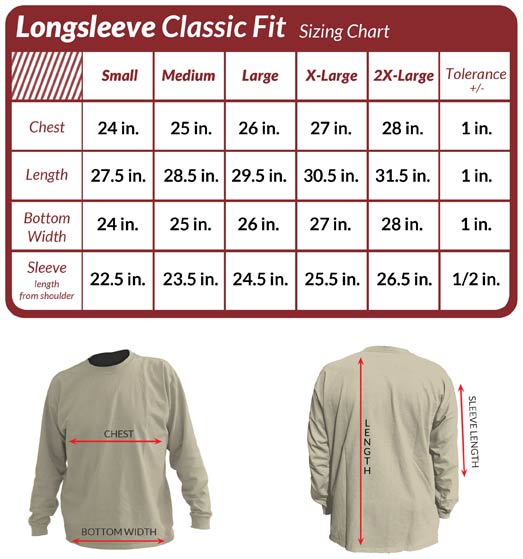 Long Sleeve
Male
Adult
Classic Fit - Henley Heavyweight Long Sleeve Shirt

I don't care about style as compared to utility but why not have both? Well made heavyweight shirt with a little style. I have to admit, when I get style and utility I'm a happy camper. Don't hesitate buy one now and I promise you won't be sorry.

The best cotton shirt company in the US today.

Classic Fit Henley, Long Sleeve

I thought I would add the Classic Fit Henley Long Sleeve to my last order of T-shirts because it the weather has gotten cold. The fit is perfect and I love the way the hem is cut, which is different than the T-shirts. It gives it a classier look. I just ordered two more in different colors.

Warm and comfortable!

I've been in michigan where the neighbor bought your shirts and now I'm in Texas and people are asking me for your website

My favorite style, My favorite tee shirt company. Please offer in more colors,

I ordered two of these, and then shortly ordered three more. It's my new favorite Tee, which I wear daily in the winter. Since we are in a "stay at Home" mode because of the virus, my HeavyT Henley and sweat pants is my daily uniform. If it's cold, I add a vest. I have it now in 4 colors and would like to see a few more. I sincerely hope you will release this shirt in the short sleeved version by spring time, with a broad range of colors. Keep up the great work, and we will keep buying.